---
Last weekend Big Red Cloud took part in Ireland's first dedicated banking hackathon. The hackathon or to give it its official name, 'Hack Make the Bank' is an Ulster Bank sponsored initiative in cooperation with the Open Bank Project.
The Open Bank Project is an open source API and App store for banks that empowers financial institutions to securely and rapidly enhance their digital offerings using an ecosystem of 3rd party applications and services.
For those of you unfamiliar with a hackathon, they are an ever popular coming together of coders, designers, mentors and investors for an intensive period of peer-to-peer idea generation and programming. The hackathons will generally run over an entire weekend with the proof-of-concept ideas being presented to a panel of judges on the Sunday afternoon/evening.
The focus of Hack Make the Bank was to contribute on a top level, to a more open and agile Ulster Bank and at an application level, to create a new App or idea that could form the 'next big service' for banking.
On the Friday evening, a group of invited companies pitched their ideas (Big Red Cloud's Paraic Nolan among them)  to the 100 or so gathering where they voted with their feet and came together to form teams around the ideas they liked the most. The teams were formed with the aforementioned coders and designers and they may well not have met let alone worked together before. They then collaboratively coded a unique solution from scratch based on the Open Bank Project API and APIs from the invited companies – MongoDB, Big Red Cloud, data.gov.ie, Xtreme Push, Aylien, Evercam and OpenCorporates.
Big Red Cloud's pitch was selected by Team Boodle. They initially had a concept of retrieving location data from the  Open Banking api, and retrieve the location data from it. Their concept was to categorise spending by category (Food, Entertainment, and other relevant payment types) and then produce a mashup map with icons for the expense type superimposed on a Bing map. The map would be scrollable and you would see more detail as you zoomed in on a geographic area.
In true hackathon fashion, Team Boodle pivoted to turn the concept into an expense claim management app.
When the dust had settled on Sunday afternoon there was one winner, the Savetastic team of Alejandro Ricotti, Diego Alexandre, Kelson Martins, Ivan Tabarino. They built an app that uses a customer's banking information to offer savings on a range of items such as utility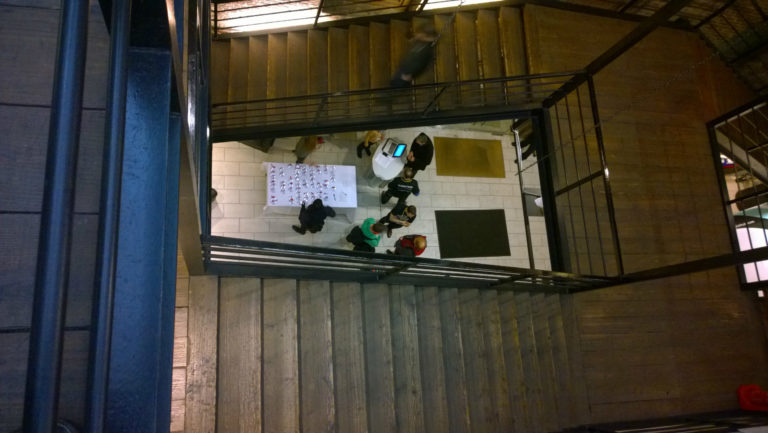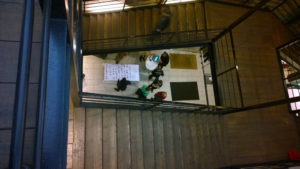 bills, travel and shopping.
The prize: three months incubation at Ulster Bank for the Savetastic team with access to a number of mentors/ executives and specialists at Ulster Bank, to develop the idea into a product. On top of that each team member also received a Parrot AR 2 Drone 2.
Second place went to the team behind Simply Confirm, an audit tool for SMEs and third place went to Owlwise, a gamified information app for teens.
Judges at the event were Dermot Berkery of Delta Partners; Louise Hodgson, entrepreneur, Undergraduate Awards and editor New Thinking, New Ireland; Marc O'Dwyer, CEO, Big Red Cloud; Brett Myers, CEO of CurrencyFair; and Chris Davis, COO of Ulster Bank.
Big Red Cloud will be pitching at the second Hack Make the Bank event in The MAC, Belfast from Friday 13 to Sunday 15 February.