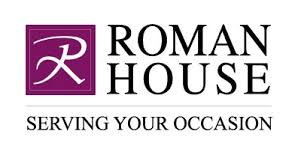 Big Red Cloud recently had a chat with one of our cloud accounting software customers who has been working with us for around a year. Diane Fehily runs and manages Roman House Ltd which is located in the heart of Cork City.
The retail outlet was established by Diane's father in 1955 and it specialises in supplying wedding stationery, jewellery, personalised clothing, gifts and cards. We asked Diane about the key challenges that she faces in running her business and how Big Red Cloud has assisted her in streamlining their business operations. We talked to her about the challenges she faced, the recession and her aspirations for the coming year. Here are Diane's small business insights.
Big Red Cloud:
How did you start running your own business?
Diane Fehily:
It was a family business that my father started in the 50's so it naturally evolved that I went on to operate the business after he retired.
BRC:
What was the biggest challenge in growing your business to where it is now?
DF:
There are so many of them, trying to control the company finances would be a big part of it, and certainly having a package like the Big Red Book has helped a lot. It's very user friendly and easy to navigate and I can get the information that I need quickly.

At the moment one of our biggest challenges would be the internet, more people are buying things on-line but our customer base would be fairly old and they don't tend to use the internet as much as younger people would.
BRC:
Did the recession have an impact on your operation?
DF:
People stopped spending and a lot of what we sell would be luxury goods, we supply a lot of wedding stationary and we found that peoples budgets were reduced drastically, and also a lot of our suppliers found it very difficult to maintain margins"
BRC:
What to you, is the most important part of running a business?
DF:
The most important part of running a business is customer service and customers satisfaction is a huge part of it, we would always pride ourselves that we would take time with everybody regardless of how big or small their sale might be.
BRC:
Would you have any advice for other people running SME's?
DF:
An ethos that we have here is that you have time for everybody, and there is very little that I would expect people to do that I would not do myself, however you also have to make time to look after your business. The whole banking scene has become so difficult and they are not as customer focused as they used to be so just having your financial plan in place is hugely important."
BRC:
What are your plans and aspirations for the future of your business?
DF:
I am slightly more optimistic for this year than I have been for the last couple of years, people seem to be more enthused about spending, there is more interest and we have had more customer enquires than we would have had in recent years, and there seems to be an air of positivity around.

I suppose having survived six years of the recession; I would like to think that we are now coming out of the worst of it"
BRC:
How has Big Red Cloud helped you run your business?
DF:
It is easy to use and information is available immediately, which means that when I'm working with my accountants or the Revenue, we can just send things back and forth very easily. That gives me more time to work within my business as opposed to working on the business. I also like the fact that its portable and I can do it from home or from any computer has made a huge difference as it's now instantly accessible.

I have been very happy with the service provided by the Big Red Cloud, their phone back and follow up procedure seems to be very efficient I have signed up with them for three years and I would not have done that if I had any hesitation about the value of the service."