---
The Startup Gathering was launched on March 4th in Bank of Ireland's brand new branch in Grand Canal Docks in Dublin 2. The new branch, with its sleek design and highly networked infrastructure was the perfect backdrop to the the main event itself.
The idea behind the Startup Gathering is that it will be a national week of over 50 events held in five cities promoting entrepreneurship and showcasing Ireland's startup sector. The Startup Gathering's call to action is for Ireland's startup sector to come together and create and host events to coincide with the Startup Gathering's week of activities beginning October 5th.
If you are interested in hosting an event please visit https://startupireland.ie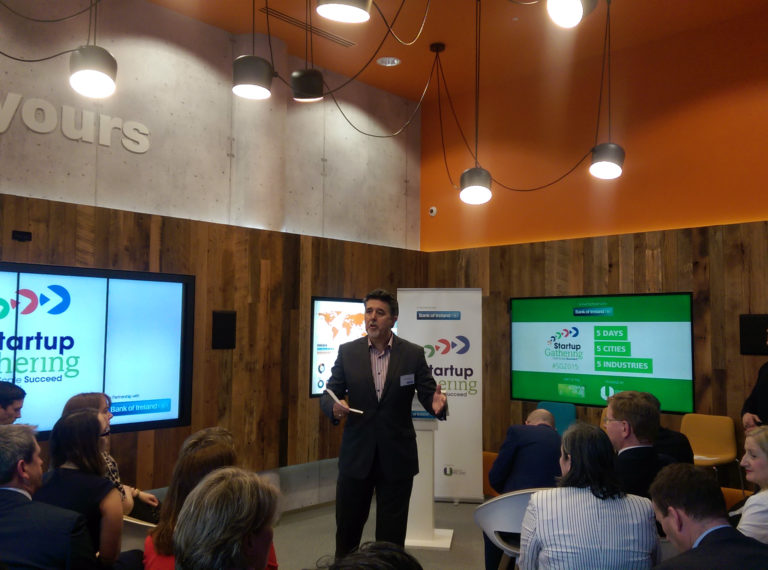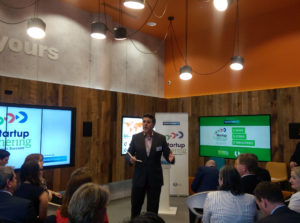 MC on the day was Gerry Prizeman from Bank of Ireland and he introduced four keynote speakers – the Minister for Jobs, Enterprise and Innovation, Richard Bruton TD, the Minister of State for Business and Employment, Ged Nash TD, Liam McLoughlin, Chief Executive of Retail, Bank of Ireland and the Co-Founder of the Startup Gathering, Eoin Costello.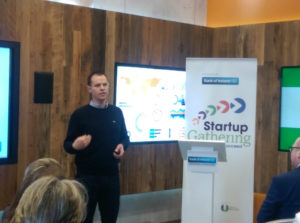 Eoin Costello, Co-Founder, Startup Ireland, said: "The future growth of Ireland's economy in terms of innovation and jobs is closely linked to the performance of Ireland's startup sector, and we need far more people creating high impact start-ups here. Our goal with The Startup Gathering is to encourage more of our population to consider entrepreneurship as a real career choice and make the move on startup ideas they have. In support of Minister Bruton's goal of making Ireland a country where great ideas can be transformed into excellent businesses and new jobs, our ultimate ambition is to use the Startup Gathering as a key pivot towards making Ireland a global startup hub by 2020".