---
What a busy and historic week for guitar designer Rob O'Reilly's as his midi Expressiv, a plug and play system which brings electronic keyboard sounds to a guitar, became the first project to reach it's funding goal on Kickstarter Ireland's platform. Rob has 61 backers that have pledged €17,148 of a €15,000 goal and he still has 11 days to go.
According to Rob, "Expressiv is the first and only system that uses a smart fretboard scanner to know which notes you are pressing, the same way that keyboardists get a note when they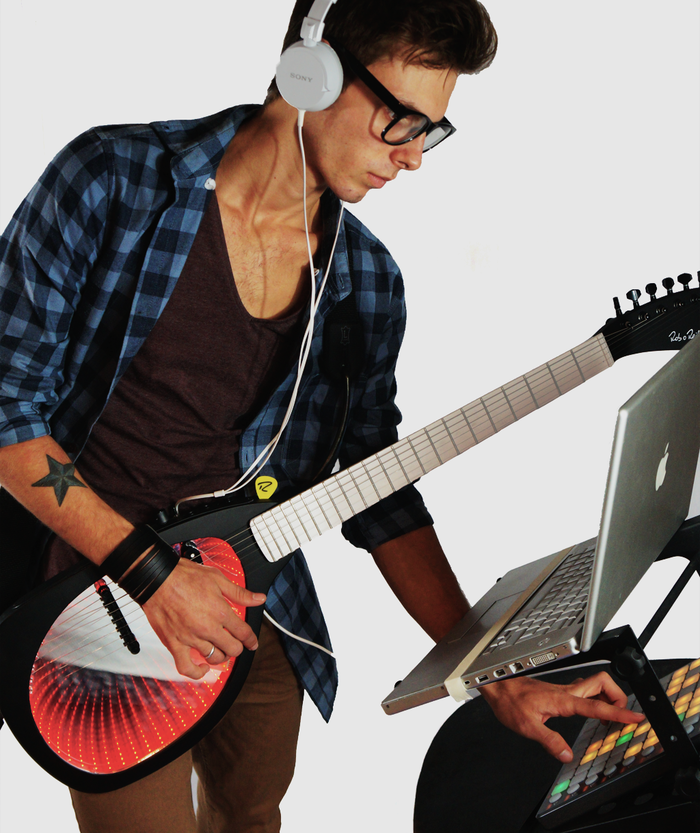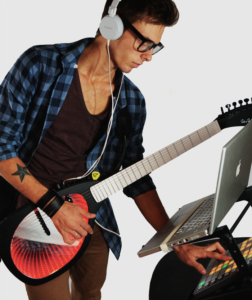 press a key. This leaves your strumming hand free to control any parameters such as pitch bend, modulation and octave shift using the onboard touchpad, joystick and buttons. With the flick of a switch, you can change from synthesizer control to standard guitar functionality. Now guitarists of all levels have access to the sounds that until now were only available to keyboard players, and whats more, at an affordable price. The Plug and Play functionality means you only have to plug a standard USB cable directly into your computer with no hardware, driver or power supply required and you are ready to play awesome sounds." Rob plans to launch a range of guitars in 2-015 with the Expressiv technology embedded.
As I wrote in another post in October, Crowdfunding is very much here to stay and what's more, Rob O'Reilly is proof that anyone can tell their story and look for funding to realise that story/dream. Interestingly, Ireland is country number 10 to have its own dedicated Kickstarter platform. The UK platform has been live since October 31 2012. Kickstarter has raised close on $1.4 billion in pledges for over 70,000 projects since its inception in 2009.
The sheer size of the numbers involved is testament to the popularity of this funding option. Research the projects listed on the both international and local platforms and if nothing, you'll get good insight and ideas.
–