From a small business perspective there was an air of positive expectancy leading up to Budget 2017. And rightly so. The Dublin Startup Commissioner, Niamh Bushell, and her team delivered a pre-budget submission to the government explaining the urgency for change to share options. Surely this was now the time for the government to take stock of who has created most of the jobs during our recovery phase. In fact, Enterprise Ireland claims that our indigenous startup and SME community, businesses like yours and mine, has created more than two thirds of the new jobs in the Irish economy. Fingers crossed, the government would do the right thing in Budget 2017.
They didn't and were wrong! And wrong on so many fronts for the startup and SME community.
That the government continues to blatantly ignore the means and ways to encourage entrepreneurs to start and grow their businesses, is tantamount to the derogation of their elected responsibility.
In true Irish fashion we resort to a pinch of humour to expel the cloud of disappointment. As Niamh puts it in the Dublin Startup blog, "The 2017 budget likely helps none of us very much, unless, as Brian Dobson quipped yesterday, you're a non-smoking fisherman, buying a house and driving a Prius, who has just inherited a raised bog from your family."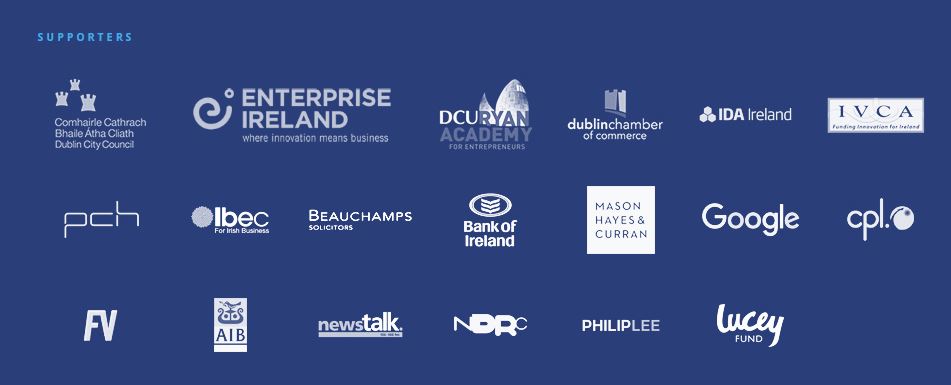 It is interesting to note the list of supporters for Dublin Startup initiative. Surely there is any amount of head scratching at these notable supporters as to why successive governments seem hell bent on smothering the startup and SME community.
This is not a solo run by Niamh and Startup Dublin. Over at Fora.ie, DC Cahalane, founder of BuiltInCork, let loose with a post titled, 'Entrepreneurs find themselves at the end of a budget that shows them nothing but contempt.'
As Cahalane points out, "Once again we have a budget that just shows an Irish government that's totally clueless towards the needs of entrepreneurs and absolutely blind to the huge advances that the UK and other European countries have made in encouraging huge economic development by creating true, meaningful, supports for their fledgling businesses."
In a powerful post which every sitting TD should read, Cahalane points out that we are falling way behind our international competitor nation states. We are ceding control of our natural advantages that took so many years to cultivate. If you read the Austrian government's plan for entrepreneurs you can only ask, why not here? Indeed, why not?
Maybe one thing he has missed is allowing entrepreneurs tax relief to invest in their own businesses, similar to the EIIS scheme. There is no such relief available. So as a start-up entrepreneur, you have to work for a couple of years, pay all the normal taxes, try to live and save enough to start your business, take out a standard loan and then use those funds with no reliefs whatsoever to start up a business, employ people and receive less benefits on PRSI because you are now the main owner and director of the company……… it's a very encouraging economy to start a business. Not!
Let's throw our minds back to Budget 2015 when Ian Lucey penned his powerful post, 'Why Ireland will never be a relevant Startup hub.'
Ian began his post with "Budget 2015 and its supporting documentation was a nail in the coffin of Ireland pushing on and being a true player on the international tech scene. We are not in the top 20 worldwide by most metrics and to be honest we are a long way off being so."
From deep within the Irish startup and SME community are real voices of concern from real experts.
I'll continue to build my accounting software business as I've always done but how I would have cheered had our elected representatives made Budget 2017 a genuine cause for celebration. One for job growth, building for the future.
Here's to Budget 2018…..