In the Big Red Cloud you can now use more than one email at a time emailing customers.
So you can now email accounts department and delivers at the same time when emailing your customers.
In the customer setup you would simply include the emails you wish to use on the account.
There is a maximum of 5 emails.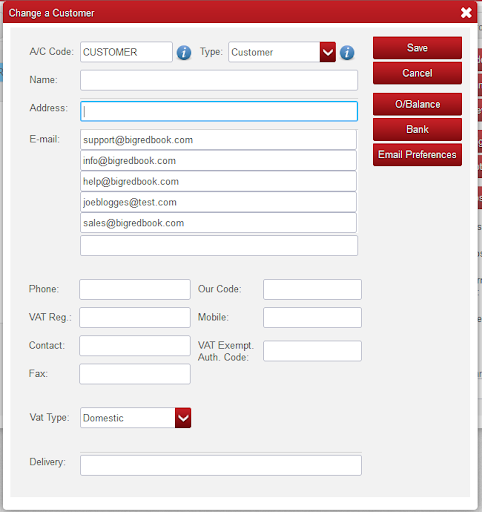 Once you have added all the customer emails click on the button "Email Preferences".
In the email preference window there are tick box's that you can tick and decide on what preference you wish to send customer emails.
This can be useful if you aren't required to send all correspondents to the same customer email.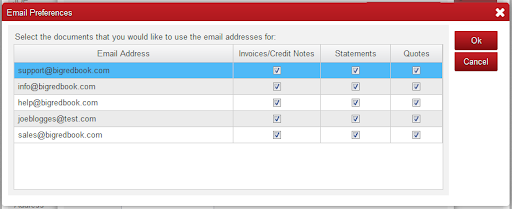 In the examples below
Support@bigredbook.com        gets all the emails invoice, statements, and quotes
Info@bigredbook.com                 gets invoice only
help@bigredbook.com                gets quotes only
joebloggs@test.com                     gets invoice and quotes
sales@bigrebook.com                 gets statements only

Once you have selected your preferences click Ok and Save on the customer details.
You will now be able to email to multiple emails to customer accounts.