In the Lookup screen click on the Suppliers tab.
Locate the supplier by scrolling through the suppliers or use the Search box to search by Account Code or Name.
To view the Ledger double click on the Supplier row or click the ledger button.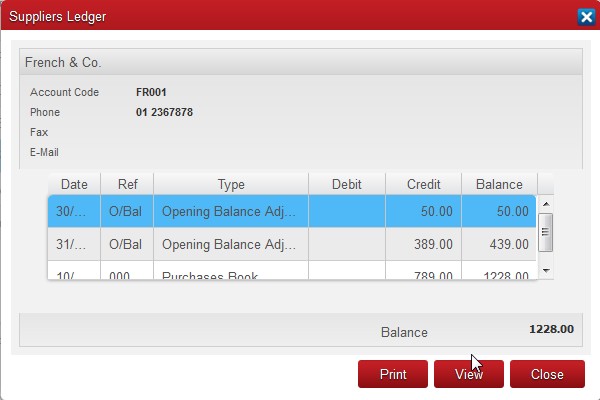 The Lookup screen showing a Supplier's Ledger A/C.
Details of a transaction can be viewed by clicking on the View button.
To print the Ledger Account click on Print.