Click on the Print button in the Sales Invoice screen to print the displayed invoice directly to the default printer.
To preview an invoice or print a batch of invoices with the accounting software select 'Print' at the bottom of the Sales Book screen.
This screen is displayed: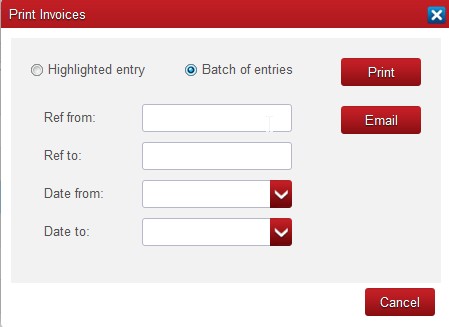 Select the required option:
Highlighted entry – Preview, Print or Email the currently high-lighted Invoice/Credit Note.
Batch of entries – Preview, Print of Email a Batch of Invoices selected by Date or Reference (Invoice No.).
If you are not positioned on a 'Sales Invoice'  transaction 'Highlighted entry' option is not available.